DecisionWave Technologies Inc.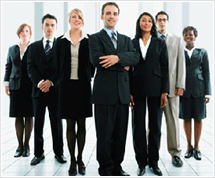 DecisionWave is 100% focused on Oracle Business Intelligence. Our service offerings include solution delivery, consulting services, education services, support services as well as product services. We are 100% committed to customer satisfaction and ensuring quality in all services that we deliver.
DecisionWave helps organizations plan, prioritize, design, implement, and deploy Business Intelligence (BI) solutions at both the enterprise and departmental level. Our approach is based on best practices architecture and design techniques.
In today's rapidly changing and dynamic business environment, we are helping companies to adapt and keep pace with the change. Our client-focused solutions combine the right balance of quality, reliability, delivery and value. They cross the paradigms of the past and complement the ways of the new economy. We are continuously anticipating and responding to the changing customer needs.
With a variety of offerings to choose from, we're sure you'll be happy working with us. Look around our website and if you have any comments or questions, please feel free to contact us.
DecisionWave is headquartered in Bedford, New Hampshire with additional offices coming up in East Coast and Chennai, India.